Rubber Top Milano Gel-Lace Top Top
Top for gel-lacquer from TM Milano ("Milano")
MILANO top cover - the finishing top rubber coating for gel-lacquer. Rubber Top by MILANO - abouta secure coating with a pleasant glossy shine up to two weeks or more. Easy to operate, with a sticky layer.

This transparent coating is used in the final (third) stage of nail modeling using a gel or acrylic. Protects nails from yellowing and chipping, hardens in three minutes under the influence of UV or LED lamp, requires removal of the sticky layer. Rubber Top has a thicker consistency than a finish gel without a sticky layer.

Thanks to this means nails are not afraid of mechanical damage, they retain their attractiveness and fresh look, do not lose their bright shine.
Volume (ml): 35 ml
Manufacturer: Milano Cosmetics
Country: United States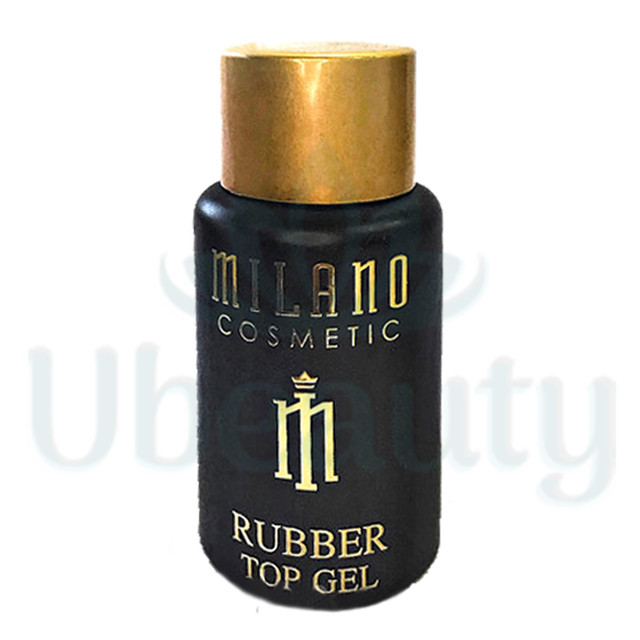 Milano is a patented brand of quality nail materials. The chic line was the release of quality gel varnishes at a super low price. Milano in Ukraine for more than 5 years and managed to prove himself among the masters of nail service.